Smith Rynbrandt, LLC. Board of Advisors
Teamwork is a key component of Smith Rynbrandt's success. We are thankful to have an outstanding Board of Advisors that allows us to bring our best to you. This board increases our reach and influence in the marketplace and is a beacon of accountability for our own business development. They are not only an asset to us at Smith Rynbrandt, but their association with our firm provides our clients with greater business opportunities.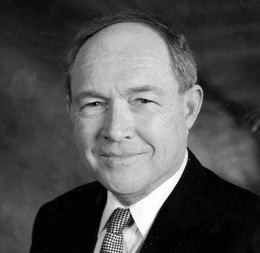 John J. McDonough
John has had a prolific career in business and finance spanning 50 years, including his appointment to Vice Chairman and Chief Executive Officer of global marketing giant Newell Rubbermaid. He has also served as a principal officer in several industries including medical and dental products, telecommunications and digital imaging. He has worked for leading corporations such as Litton Medical Products, Inc., a wholly-owned subsidiary of Litton Industries, American Television and Communications Corporation, Newell Companies, Inc., and Blount, Inc. (ASE). In his position at Blount, John was recognized by the Board and Management Group, as well as the financial community, for successfully establishing and executing a strategy to improve the Company's financial position through acquisitions and divestitures.
Throughout his career, John has founded several organizations including: National Tele-Communications Services, Inc. (NTS), a cable television company that later merged with Harte-Hanks Communications; GENDEX, a maker of dental supplies. There he served as Chairman and Chief Executive Officer until its merger with DENTSPLY, the world's leading manufacturer consumable dental products; McDonough Medical Products Corporation and McKinney Prosthetics.
John is a former member of the Financial Accounting Standards Advisory Council and also serves as an advisor or board member of several civic and charitable organizations. He is a past Chairman of the International Board of the Juvenile Diabetes Research Foundation, where he served three terms as a member of its executive committee. As an insulin-dependent diabetic since childhood, John has been instrumental in the Foundation's effort to find a cure for more than 14 years. He is the founding chair of JDRF's Beta Society, and currently co-chairs, with Robert Wood Johnson IV, JDRF's The Research Partnership Program: Closing in on a Cure. To date, the McDonough Family has donated over $15 million to diabetes research.
John graduated with honors from the University of Notre Dame in 1958 and passed the CPA examination in Illinois shortly thereafter. Born in Chicago, John and his wife Marilyn reside in Lake Forest, Illinois. Their five children and seven grandchildren reside in Chicago, Illinois, Austin, Texas and Madison, Wisconsin.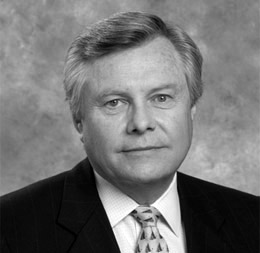 W. Grant Gregory
Grant Gregory currently serves as Chairman of Gregory & Hoenemeyer, Inc. – Merchant Bankers in Greenwich, CT, and as Chairman of Glenarbor Golf Club, a private Golf Club in Bedford, NY.
Grant serves as a Director of a number of companies including Jet Set Sports (Olympic Sponsor) and the LPGA. Additionally, he retired as Chairman of the Board after a 24-year career with Touche Ross & Co.
Grant's public service activities include Executive Co-Chairman of the United States Privatization Council, U.S. Trade Representative's Advisory Committee on international trade in services, Chairman Emeritus of the National Forest Foundation in Washington, D.C., a member of the National Board of Directors of Junior Achievement and Director of the LPGA. He was named "Businessman of the Year" by the Big Brothers of America and is an active member of the Memorial Sloan-Kettering Cancer Research Advisory Board.
Mr. Gregory graduated with distinction from the University of Nebraska in 1964, where he was later awarded an Honorary Doctorate of Humane Letters, as well as The Builder Award, the University's highest non-academic recognition. He has completed advanced management courses at Harvard University's Graduate School of Business, at New York University, and attended the Air Force War College.
An avid outdoorsman, Grant's interests include golf, wildlife habitat management, skiing, sporting clays, fly-fishing and Labradors. He and his family reside in Greenwich, Connecticut and Buffalo, Wyoming.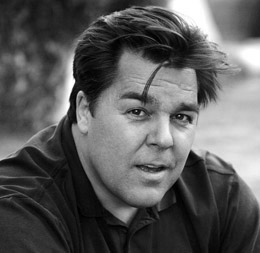 Marc B. Player
Chief Executive Officer
Black Knight International
Marc was born and raised in Johannesburg, South Africa. He received his education at King Edward VII School and Weston Agricultural College in Natal. He read for a B.Proc degree at the University of Natal in Pietermaritzburg before taking up an appointment with IMG, spending time in their New York, Cleveland and London offices. He subsequently completed executive education programs at Wits Graduate School of Business in Johannesburg and Harvard University in Boston.
During 1980, Marc underwent his two-year military service and attended an officer's course at Oudtshoorn in the Cape Province of South Africa, where he graduated with the rank of lieutenant. Shortly after his discharge, Marc undertook the task of the complete refurbishment of his family's estate, Blair Atholl Farm, being responsible for both the design and construction in addition to the day-to-day running of the property.
During this time he became actively involved in the management of Gary Player's affairs in South Africa through a new company he founded called Sports International. Sports International was an independent, results-focused company involved in sports marketing. As Chief Executive of Sports International, Marc spent much of his time traveling, engaged both in developing his many business interests as well as keeping Southern Africa on the sporting map during the politically difficult times of the apartheid era.
In 1986 he approached Mark McCormack, former Chairman and founder of IMG, to take over and manage their South African office. Sports International became the exclusive Southern Africa representative of IMG. With a reputation for being the foremost firm in the business of sport, IMG activities include the representation of sport celebrities, television production and distribution, event management, modeling and a licensing agency. Today IMG operates from 60 offices in 26 different countries.
In 1994 Sports International was sold to IMG when the political climate changed and South Africa was invited back into the world sports arena and IMG wished to operate individually once again. Marc then established the Gary Player Group whose divisions today include Gary Player Design, Player Real Estate, Gary Player Enterprises and The Player Foundation.